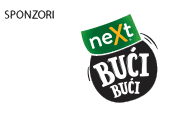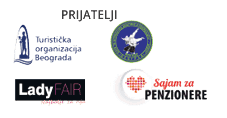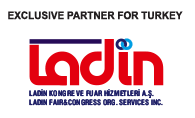 KIDS FAIR
It is our pleasure to represent you the Kids Fair which became a traditional manifestation anticipated with impatience and joy by the children and adults.
This manifestation was held for the first time in April 2008 in Expo Center, while the following three were organized in twice.-sized area in the Hall 3 of the Belgrade Fair. More than 140,000 people attended all four manifestations combined. At the last Fair, 3,500m² was used to present over 90, both domestic and foreign exhibitors who displayed their products and services for proper growth and development of child: clothes, footwear, food, toys, kids cosmetics, furniture, child education, savings, publications, creative workshops. Special program of the Fair is taking in the sport field, and important segment are professional lectures in the field of child's rights, child and social politics, health and nutrition, and pediatrics.
Organizers of the Fair, Snar Group enabled the families to see and learn everything they need at one place that is related to one healthy and happy growing up of their kids.
Motivated by huge interest on part of exhibitors, satisfaction of visitors, as well as success on previous fairs, we are heading toward the next one. With our unselfish devotion we are trying to lure a smile of each little fellow and their parents.
You can download the FAIR APPLICATION HERE.
Entrance for visitors is free-of-charge!